Projects
ACER EUROPE HQ
ACER EUROPE HQ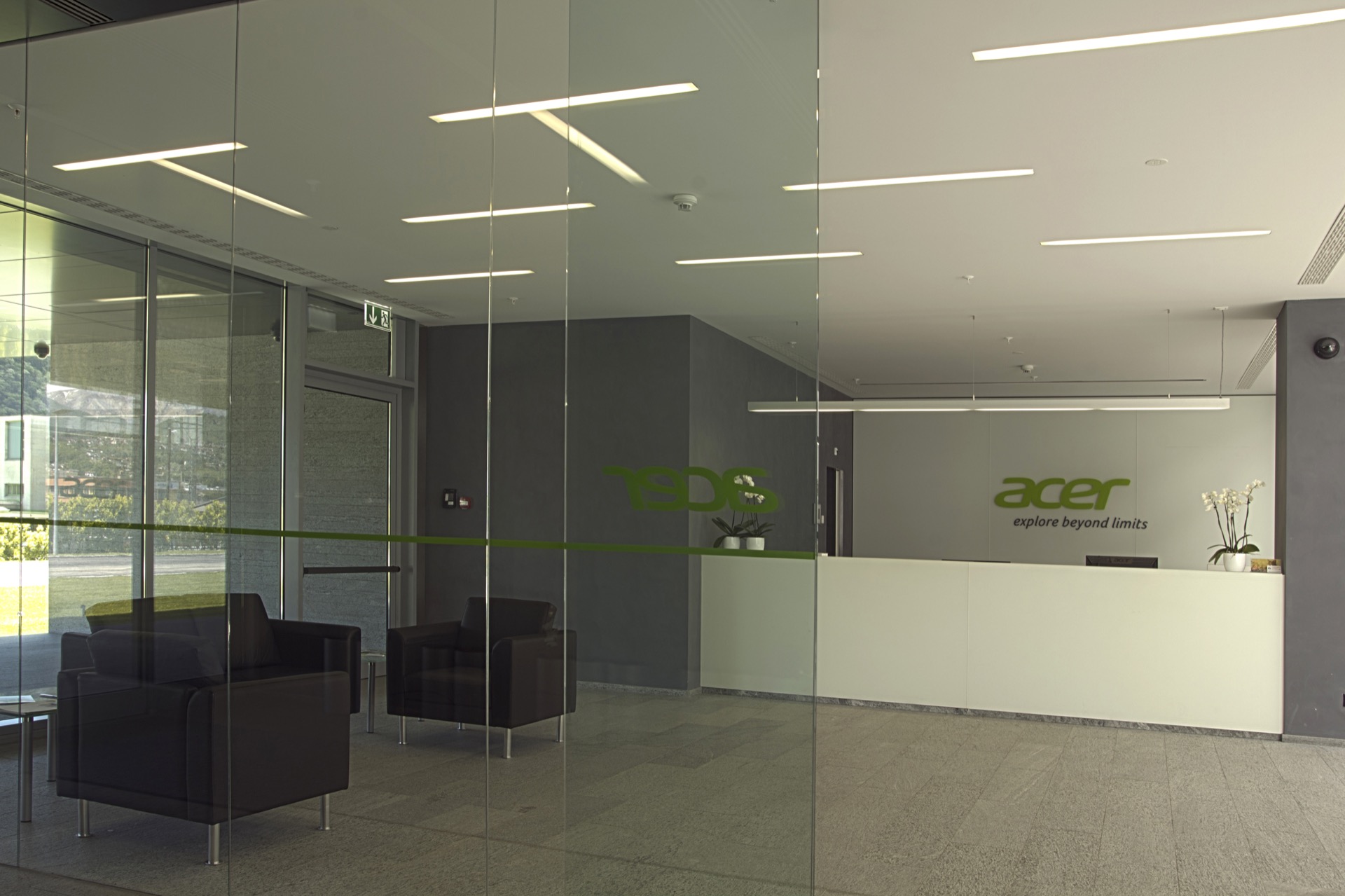 The new office complex houses the Acer EMEA headquarters following the reorganization and grouping of locations in the northern area of Milan and the Swiss Confederation. COIMA Image, leading a design team composed of Swiss professionals, took care of all aspects related to integrated design, from architecture to engineering, from space planning and interior design to supervision of the works, according to sustainability criteria: use of high-tech, low environmental impact materials; optimization of interior spaces; creation of a carbon-free building, powered by renewable energy sources; maximizing natural light and reducing electricity consumption.
Given the significant size of the building, the design idea aimed to enhance and at the same time streamline and make the facades ethereal by covering them with a second skin of white screen-printed glass suspended from the ground through a portico and protruding from the building's perimeter.
The second skin has not only aesthetic functions but should be considered interactive. The horizontal glass partitions of which it is composed are adjustable via software that regulates their inclination depending on the weather and the intensity of the sun, promoting energy savings by reducing solar radiation in the summer season and exploiting the solar contribution in the winter season.
Space planning has enhanced the livability of the spaces organized in open operational spaces and closed managerial offices, integrated by support areas in line with new ways of working.
/ Client

ACER

/ Location

Milan

/ Services

Architecture
Integrated Design
Space Planning
Interior design

/ Typology

Office

/ Area

10.000 sqm

/ Year

2013

/ PH

Garofalo