Projects
Bosco Verticale
Private Customer
Bosco Verticale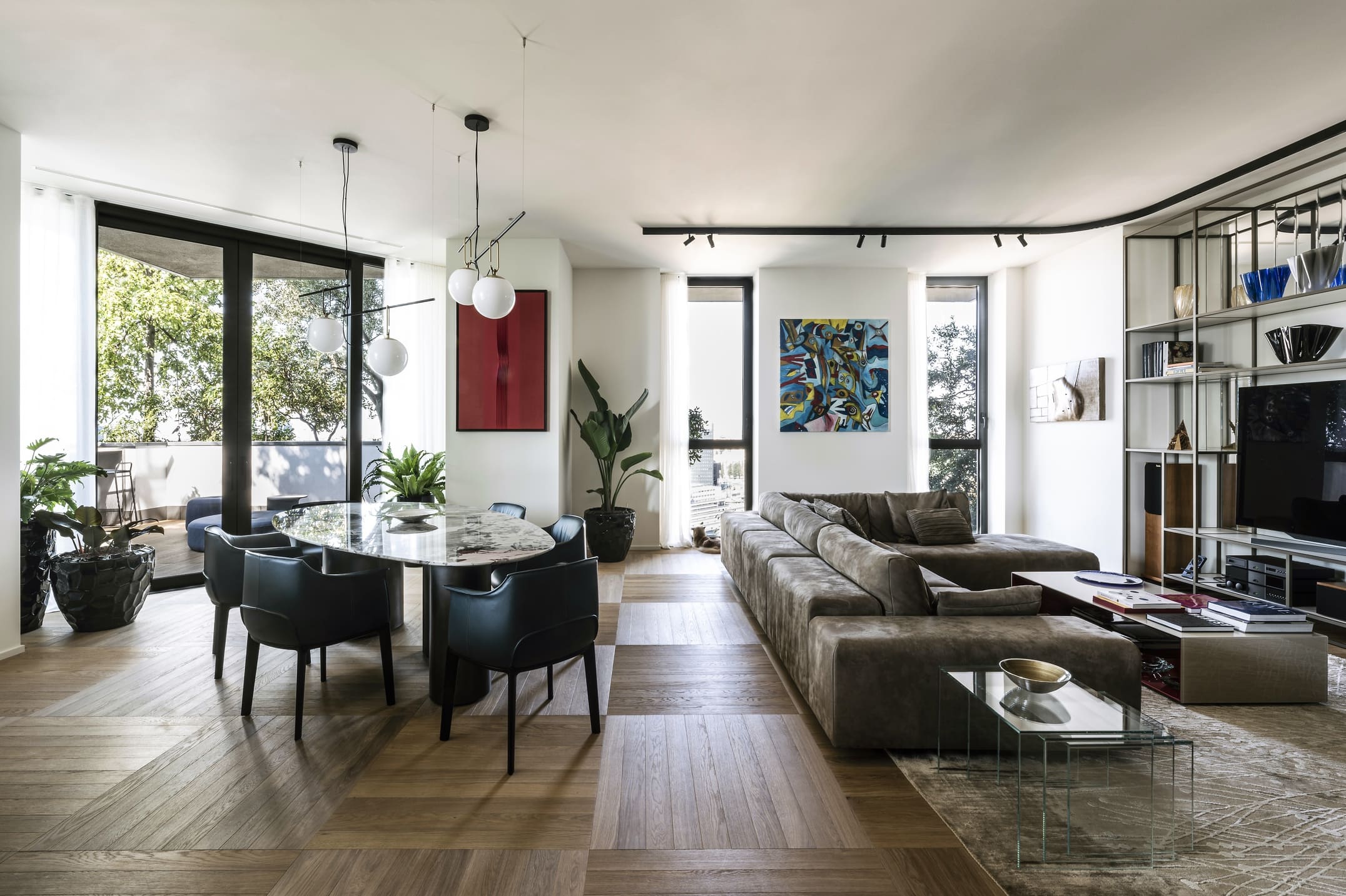 A long-time client, one of the first occupants of the Bosco Verticale, has decided to purchase and merge two new units on a higher floor. The result is a significant apartment with multiple views, both towards the city center and the mountains.
The distribution of the layout has been completely reimagined to give more importance to the convivial area, with an open showcooking area connected to the living room, and a custom-made crystal canteen.
A deep blue lacquered boiserie defines all the common spaces, from the entrances to the living room, extending to the wellness/mediaroom area that overlooks the Alps from the terrace, which features a jacuzzi.
/ Client

Private

/ Location

Milan

/ Services

Integrated Design
Interior design
Residential

/ Typology

Residential

/ Area

232 sqm

/ Year

2022

/ PH

Vito Corvasce