Projects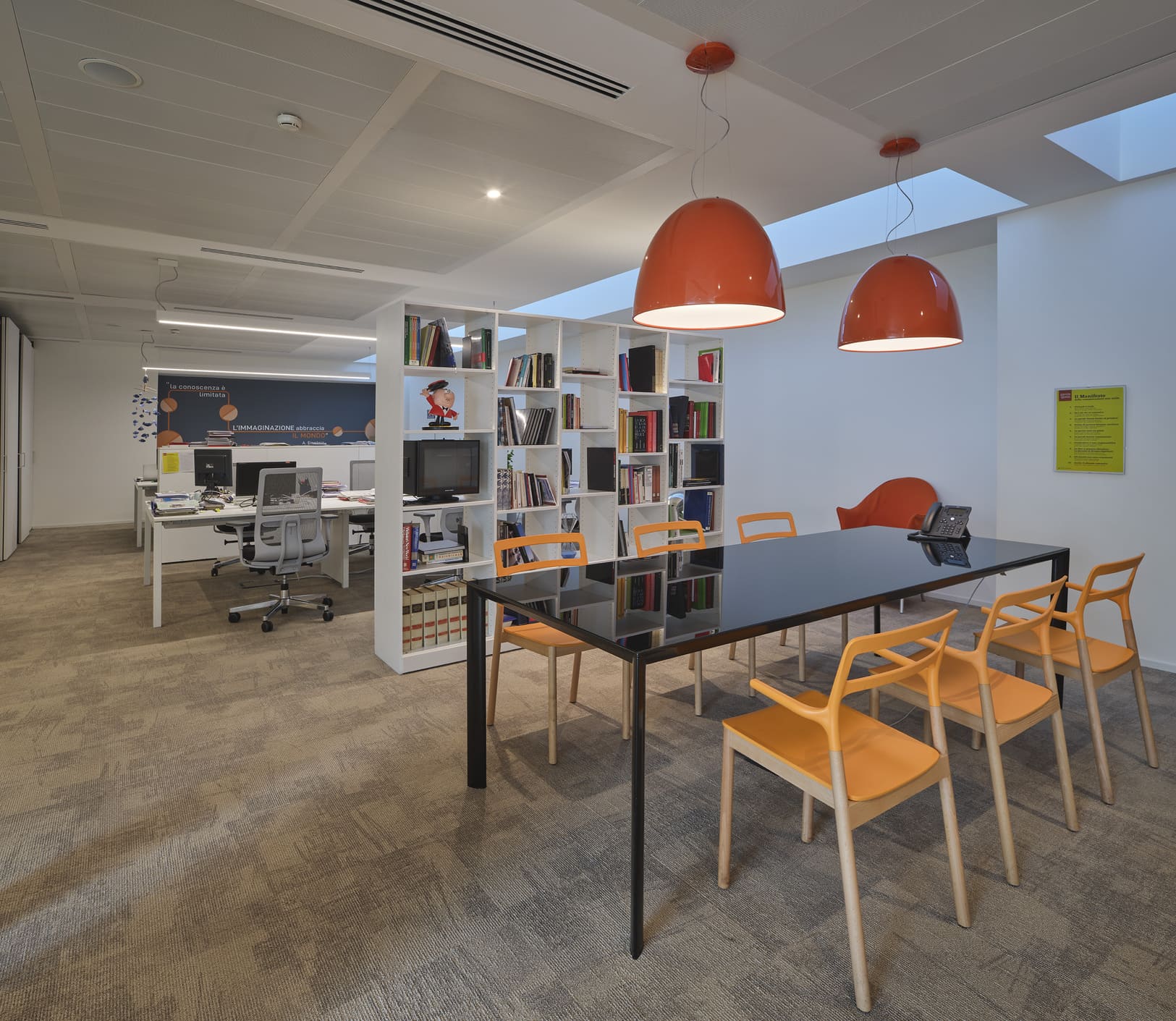 "Knowledge is limited, imagination embraces the world" – this is one of the guiding principles underlying the philosophy of SEC Newgate Italia, a PR company leading an ever-expanding international reality.
Coima Image chose to embrace this philosophy throughout the design process of their new headquarters, located inside an important historic Milanese building, the former letter sorting center Palazzo Aporti.
To meet the needs of a constantly growing workflow, the spaces have been designed by combining more flexible and open areas with more reserved spaces dedicated to small workgroups.
It's not just the space planning, but also the interior design that interprets the company's intent, always taking into account their coordinated image, which can be found in the colors, lighting fixtures, and graphics that personalize each environment, making it unique.
/ Client

SEC Newgate

/ Location

Milan

/ Services

Space Planning
Interior design

/ Typology

Office

/ Area

1.000 sqm

/ Year

2019

/ PH

Beppe Raso