Projects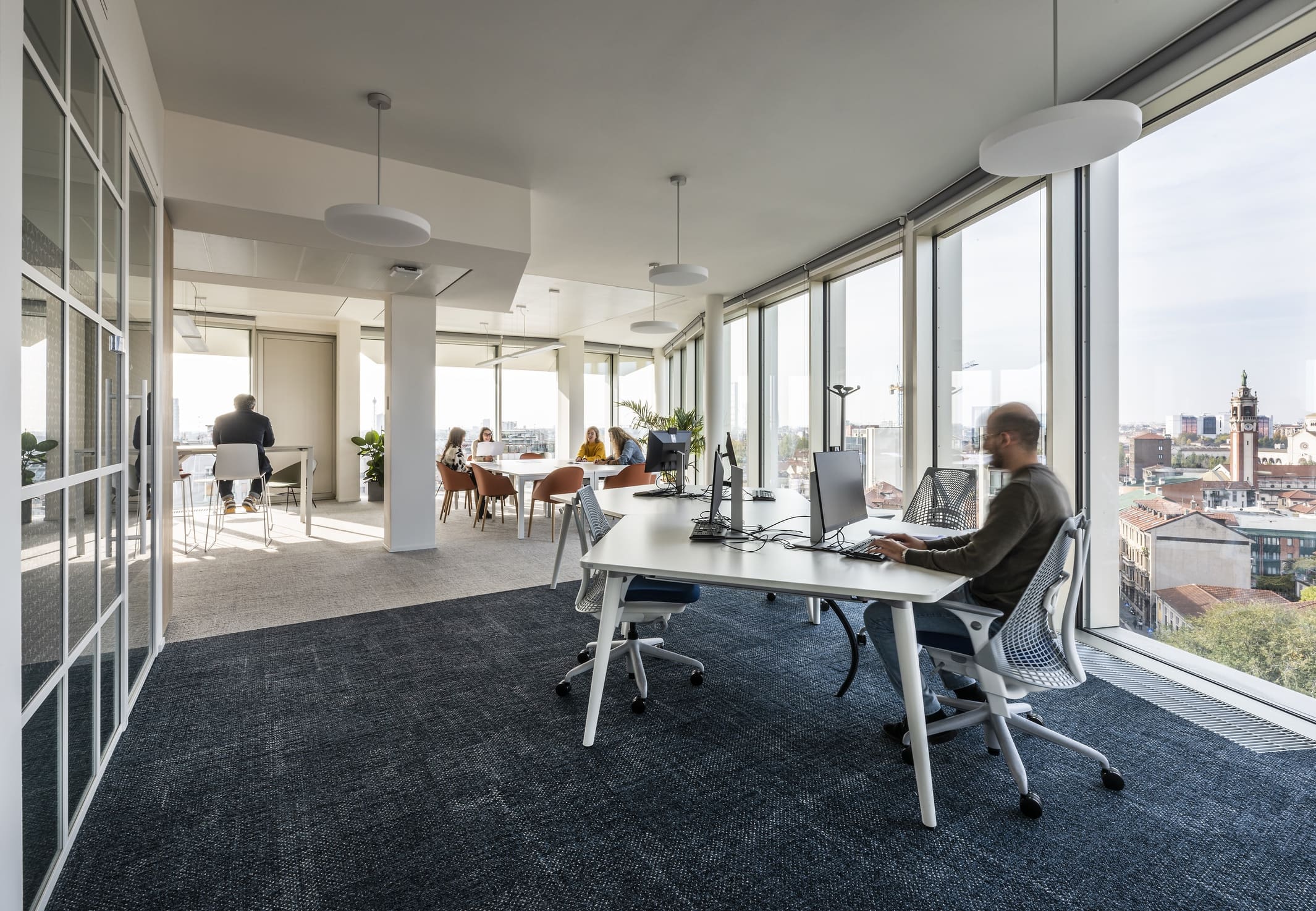 Novartis, the esteemed international pharmaceutical group, has relocated its headquarters from the historic campus of Origgio in the heart of Porta Nuova, Milan, to within The Ed.g.e. This shift offered a prime opportunity to reimagine the workspace and reassess the working model, guided by a detailed Change Management plan that assisted the pharmaceutical company at every stage.
"A new environment everyday" was the concept that initiated the project: an ecosystem of dynamic, flexible, and sustainable spaces to encourage idea exchange and collaboration among colleagues. It also allows the opportunity to choose different workspaces based on individual needs.
The seventh floor has been transformed into the Plaza that welcomes visitors and employees with a reception area, a work café with a terrace that can also be used for events, and meeting spaces that include a fully reconfigurable Creative Area dedicated to collaboration and socialization. The look and feel were guided by the choice of natural, certified materials contributing to the wellness of those who occupy these spaces.
/ Client

Novartis

/ Location

Milan

/ Services

Integrated Design
Space Planning
Interior design
Workplace Strategy
Change Management

/ Typology

Office

/ Area

6.000 sqm

/ Year

2022

/ PH

Vito Corvasce