Projects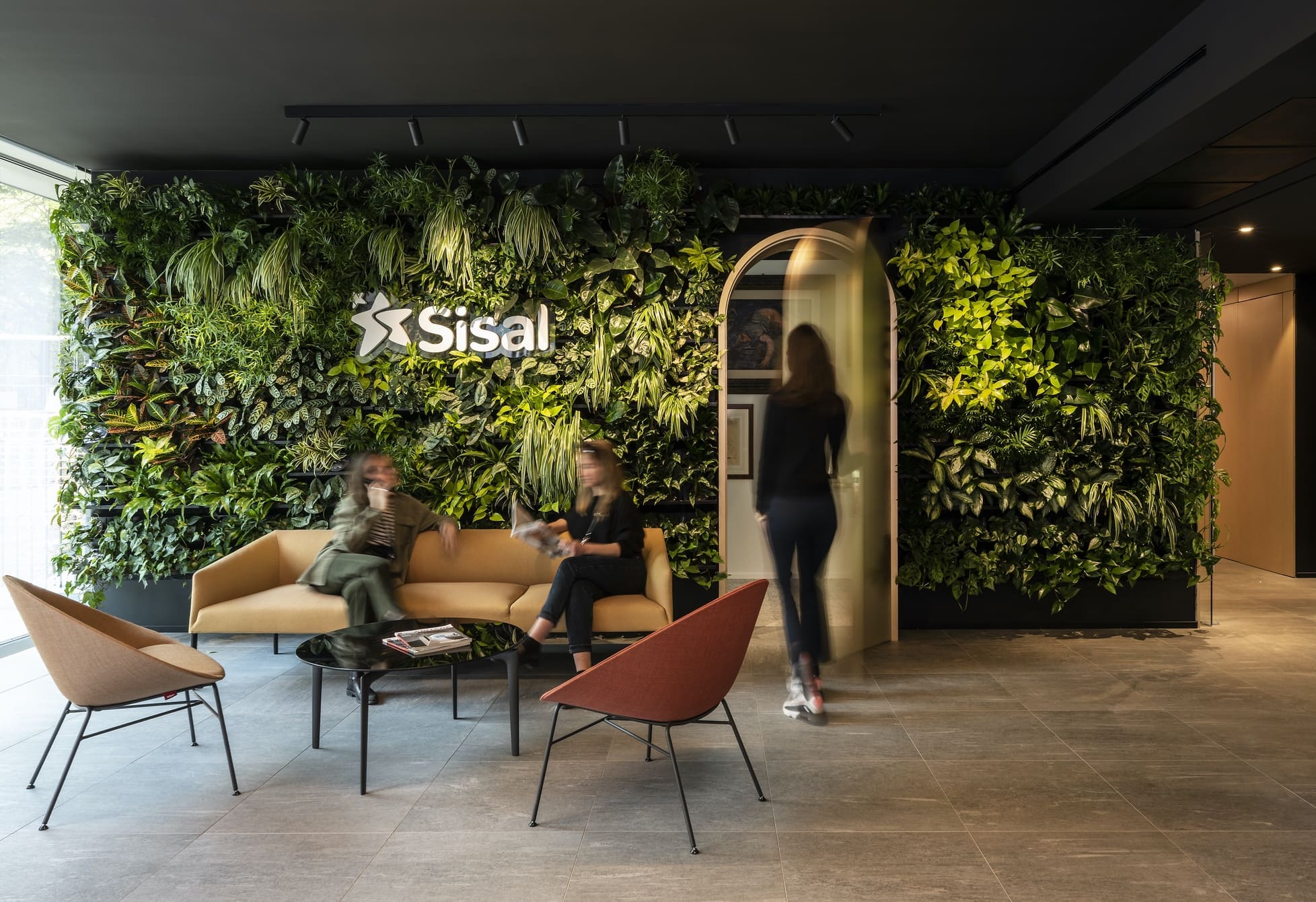 The concept for Sisal's new headquarters arises from the study of best design practices and an analysis of the brand's values: Innovation, Responsibility, People.
In the lobby, a green wall integrates the golden door of the prize collection room, and a custom-made, sinuously designed reception desk made of wood welcomes visitors.
The project's distinguishing feature is the creation of a "green lung" that vertically spans the building, offering employees a relaxing and revitalizing space, ensuring continuous contact with nature. This green backbone serves as an oasis on each level capable of naturally purifying the air thanks to the presence of specific plant species.
The presence of greenery and the choice of natural, certified materials contributed to achieving the international LEED INTERIOR Gold and WELL Commercial Interior Bronze certifications.
The layouts are conceived following the logic of "Activity Based Working" – a variety of spaces to choose from depending on the task at hand. Each floor offers a mix of open and closed environments, strategically distributed to meet the needs of different divisions; not only standard desks but also height-adjustable ones, and many support spaces equipped with furniture and technologies boasting a high degree of flexibility and reconfigurability.
/ Client

Sisal

/ Location

Milan

/ Services

Integrated Design
Space Planning
Interior design
Workplace Strategy
Change Management

/ Typology

Office

/ Area

10.000 sqm

/ Year

2022

/ Sustainability certifications

LEED Gold Commercial Interiors
WELL Gold

/ PH

Vito Corvasce